kick-Start your Data Science project in Vellore's Best IT Training Institute, and complete with full guidence.

Take a next step towards your career, Strydo provides internship opportunities to grow in starting of your career. join with our team and get industry ready

The most advanced private cloud solution that empowers you to move faster, scale effortlessly and save more ☁

The Conversational AI Revolution Has Already Begun. It's Up to You to Become the Next Voice of a New Era.
With a wide range of courses designed for skill development of every individual, the portfolio would be perfect to enable an organization to provide comprehensive development opportunities to all of its employees and students so they can deliver on the organization's goals from best project center in vellore and strategies. Download our Strydo technologies company profile form below.
Key points which differentiate us form others are shown here.
Human computer
interaction
Start your career From here
Apply for the Suitable Position
Wait for the interview call
Chat with our team and get instant reply
Get more support from our team via chat, message us using chat bot on our website or message us on WhatsApp by clicking the button below
Tools we are using to develop projects
Most of the trending technologies we are using to develop a project. To develop a project in a domain we use, top tools on that domain to get a perfect output without any errors.
We have titles which will be developed by most of this tools, Go to download page and select your titles now!
Mr. Maria Dass
Excellent place for academic support. As a Engineering college assistant professor I have recommended many of my students to STRYDO for their academic support and all of my students are very happy and satisfied about STRYDO. kudos to STRYDO and their work. A must recommended place for students.
Divya RS
I have attend webinar in this company...I get knowledge in AI and machine learning..The organisation through is very friendly and making easy touch to learn upcoming future technology...Thanks to the company very good platform for learning purpose...one of the best project center in vellore so for...kudos to team
Mahendra Varman
A right place to learn technical stuff. I strongly suggest Strydo. A great environment for working. Work life balance is good here. People here are very supportive and they will encourage us to achieve many mile stones.
Thamizhillakiya
I am very much glad to share my experience with STRYDO TECHNOLOGIES. I had done my internship in EMBEDDED AND IOT for 2 months.Good infrastructure, Excellent teaching and nice explanations, best project center in vellore, client friendly especially I give thanks to CEO sir,HR sir,concerned developer sir.
Vijay kumar
Effective training and best experience: Their purpose is to provide guidance and is very formal in execution of a particular project with technical expertise and professional range of approach.
Success Story of STRYDOdians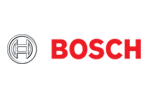 I had worked here for 1 year. I got lot of technical knowledge and hand on. Now I'm in good position bcz of this mile stone. For beginners it's was good company to learn and play with technical goods.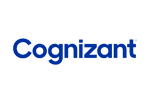 Being a part of strydo family for nearly 2 years i can assure that its is a best place employee can work in, Its more like a family than a workplace. KUDOS to Strydo
I was engaged with strydo for 4 years. my profile started as software testing engineer and with the help of experience gained in strydo i was able to extend my profile to various fields in IT Industry..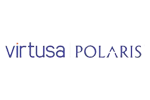 I was a part of strydo for nearly two year as a java developer. The training they gave during my probation period was very helpful to enhance my java skills and made me to reach successful path.
One of the best leading ISO 9001:2015 Certified Company among our Competitor, with Leading experts to train and develop projects